The History of Intraoral Cameras
Overall History of Intraoral Cameras
Intraoral cameras are used in dental offices all over the world. They've become a very important tool for both patient rapport and dental treatment. In this article, we give a brief history of intraoral cameras.
On January 7, 1839, the Paris Academy of Sciences witnessed the introduction of photography to the world by Louis Daguerre. Later in the same year, Alexander S. Wolcott (a New York-based dental instruments manufacturer) used Daguerre's concept to patent the first camera.
The newly opened world of photography immediately inspired the formation of the American Journal of Dental Science. This journal published photographs depicting the pre-operative and the post-operative condition of patients who underwent cosmetic as well as restorative dental procedures. 
Analog Intraoral Camera 
Fast-forward more than a century later, and the pioneer intraoral camera (IOC) was launched towards the end of the 1980s. This analog intraoral camera system was the outcome of work done by a California-based company called Fuju Optical Systems, and they secured a patent for the IOC in July 1987. With their patent in hand, the company wasted no time in launching DentaCam later in 1987.
Endoscopic Hand Piece
The next groundbreaking development regarding intraoral cameras came in 1989 when another company introduced an advanced intraoral camera that featured an endoscopic handpiece. This was an exciting development in the dental world because never before had a dental camera had a micro-camera with its own source of light.
Dental Cameras Then
For years to come, the intraoral camera with a dental endoscope was the camera of choice in dentistry. Their quick adoption was partly due to the widespread use of endoscopes in gastroenterology. 
Other fields of medicine also made use of endoscopes and other imaging systems as various software systems to enhance images became available.
Needless to say, those earlier versions of intraoral cameras were very expensive (a unit went for about $40,000), bulky, and cumbersome to operate. Just to give you an idea of how rudimentary those systems were, they had a large video processor box, a handpiece, a dedicated computer (equipped with a floppy disc drive used to save and transfer still images), and a VCR used to view video images. Dr. Ben Kacos, a Shreveport Dentist, has seen these intraoral cameras and he says that they're massive.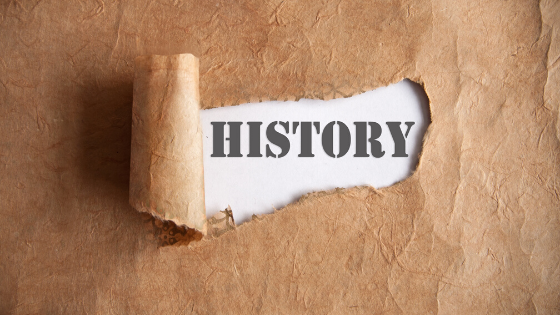 Dental Cameras Today 
Over time, however, technological advancements continued to be made, and the intraoral camera systems became more affordable and more compact.
Today, a dental intraoral camera is just about the size of the handpiece of the IOC systems of decades ago. These modern devices cost just a tiny fraction of what those older systems used to cost. USB connectivity, HD imaging technology, ease of use, and other benefits of intraoral dental cameras have made these devices a common feature of dental operatories.
Another factor that has resulted in the widespread use of intraoral cameras today is their value in patient education. When a patient views real-time images of their mouth, the patient is more likely to accept the treatment plan recommended. Those same images will also be sent to insurance companies to show why a certain dental procedure is necessary.
The images taken using intraoral cameras make such a strong case that many insurers now accept images that are simply emailed to them alongside the treatment documents. 
Digital Doc Intraoral Cameras
Today, intraoral cameras, such as those made by Digital Doc, come with a huge array of features and design options that include the following:
The variable or fixed focusing system

LED lighting

Corded or wireless connectivity

Angle viewing capability ranging from 0 to 90 degrees

Magnification of up to 100x
Using Intraoral Cameras in Your Dental Practice
As you plan to implement an intraoral camera system at your dental office, bear in mind the following suggestions:
Research intraoral camera brands and select the one which will be easy for you to integrate

Intraoral camera images need to be stored properly and in an organized way so that it is easy to retrieve them when the need arises. For example, the images can be sent directly to a patient's digital file.

It is important to back-up the captured and stored images at an offsite location. 
As you can see, intraoral cameras have come a long way. These advancements have made the provision of dental care easier, faster, and more reliable, all while improving patient satisfaction. Now is the time to contact Digital Doc and join the revolution of dental technology. Schedule a virtual demonstration with one of your local Digital Doc reps today!