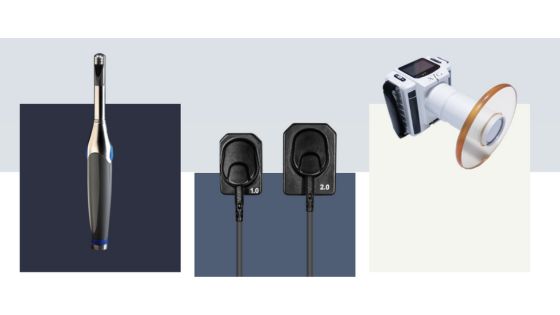 The new iPhone 15 is here and so many consumers purchased they are already on backorder.  Technology, like the best intraoral camera, is transforming the field of dentistry before our very eyes bringing flexibility, immediacy, and efficiency to a new level. These changes have created an urgency for dental practices to keep up with technology for a number of reasons.
Increased Efficiency
Keeping up with new dental technology in a competitive industry is vital to the well being of your dental practice. An example of how technology can increase efficiency can be seen through practice management software streamlining workflows at the dental office.
With a well-integrated digital system, images captured in an operatory using intraoral cameras can be immediately sent to the patient's file, where other team members can access that information in real-time. This saves the time that would have been lost in redundant tasks. No more shuffling physical files looking for a particular patient's records. No more carrying physical files and taking them to an external lab for dental restorations to be made. The efficiency brought when your practice embraces technology can free a lot of time and ease the pressure to hire more staff.
Meeting Patients' Expectations
Technology isn't only revolutionizing the field of dentistry. It is happening in every aspect of life, and patients are in the thick of it. That being said, patients don't only expect that their dentist uses the latest technology, they actually demand it. Their demands may not be voiced directly to you, but patients make their views known by which dental offices they go to for the care that they need.
Word of mouth travels fast, and patients who have been undergoing traditional office staff members "leaving the room" protocol to hit a xray button.  Now, with XTG from Digi-Doc patient experience improves with a full mouth series time being cut in half.  The patient is happier with the faster treatment and the office saves time on every patient.  Save 4 minutes on every patient and hygienists have plenty of time to take 12 intraoral photos in 2 minutes with the new Autofocus X80 intraoral camera.  Such offices are more in tune with the current times.
The message is clear. If you want to retain patients and even attract more to your dental practice, it is important for you to keep up with dental technology.
Staying Ahead of the Competition
Let's face it, what is happening in the rest of the dental field exerts some pressure on each dental practice. If other dental practices are embracing dental technology like digital dental cameras, and you are adamant that your "analog" equipment and systems will suffice, you are likely to fall behind your peers in the industry. That could spell doom for your dental office since you risk having unsustainably high costs of operation, unhappy staff, unhappy patients, and inefficiencies that eventually choke your business.
The fact that the digital dental technology industry is expected to be worth more than $7 billion means that thousands of dental practices have embraced technology, and you will fall far behind the competition if you don't do the same.
Improved Patient Outcomes
The test of any dental practice is the results that patients get from that office whether those results are to do with top-of-the-range preventive care or actual treatment of dental conditions that arise.
This is where embracing dental technology takes on a higher degree of importance. Technology makes it possible to catch dental problems sooner in addition to delivering treatment in a less invasive yet effective way.
For example, the LUM Transillumination tool provided by Digi-Doc ensures that you will catch caries early before they become a bigger threat to the oral health of your patients.
Similarly, the XTG Handheld X-Ray offers better care to patients by reducing the amount of radiation that they are exposed to.
Digital dental technologies such as those highlighted above reduce how much time a patient spends in a dentist's chair yet. Reduced chair time comes with better diagnosis and treatment outcomes. These benefits alone make a very strong case for staying up to date with technology at your dental practice. When patients are satisfied with the treatment they receive, attrition rates will go down, and more patients will be drawn to your office.
Attracting and Retaining the Best Staff
Having the right tools goes a long way in increasing your team's job satisfaction.
If your dental practice has "old school" equipment and systems, you risk losing your best employees to other dental practices that have made technological advancements in their systems and equipment.
And you know that without good staff, the countdown to the end of your practice may as well have started. Put an end to this risk by keeping up with the technological advancements in your field.
As you can see, you can no longer ignore digital technology in dentistry. While these new technologies could seem costly to acquire for your practice, it is possible to integrate them gradually. Also, many of our customers claim to have instant ROI when they use intraoral cameras because patients can actually see the problem. This influences patients to start treatment immediately instead of pushing it off. Before long, your practice will not only keep up with technology, but you could easily be years ahead of other dental practices!