Tips for Maximizing Your Intraoral Camera Investment
Has Your Intraoral Camera Paid For Itself?
An intraoral camera is a valuable tool in dental practice. It helps us to diagnose and treat dental problems efficiently. An intraoral camera is a long-term investment that comes with great benefits, but it must be used and maintained properly. In this article, we will discuss five tips to help dentists maximize their intraoral camera investment and get the most out of it.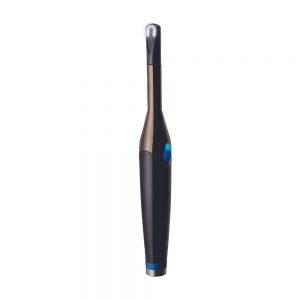 1. Know the Features and Functions of Your Intraoral Camera
Before using your intraoral camera, take some time to read the user manual so you can become familiar with all of its features and functions. Digital Doc customers have access to excellent support and training with our territory managers. Your investment works best when your whole team is engaged with training and embracing new technology. Whether you are adopting our technology for the first time or upgrading to a newer model intraoral camera, there is always something new to learn. 
Keep Your Intraoral Camera Clean and Sanitized
Intraoral cameras get exposed to the saliva, blood, and other bodily fluids of your patients. Hence, it is essential to clean and disinfect them properly before and after every use. Use an EPA-registered disinfectant to kill germs and bacteria that may spread infections. Always follow the manufacturer's instructions on how to clean and disinfect your intraoral camera.
Take Advantage Of Important Add-Ons
Our X90 is incredible when it comes to clarity, auto-focus features, and ease of use. But we do offer an add-on product that enhances your diagnostic abilities. LŪM Transillumination extends the detection capabilities of the X90 with well-proven sub-enamel illumination diagnostic methods. This compact, easy-to-use tool provides instant documentation as well as detection of all findings. The case acceptance when using this piece of technology is sure to help increase your practice revenue. 
Store Your Intraoral Camera Properly
Proper storage is crucial to protect your intraoral camera from damage or theft. Always store it in a dry, clean, and safe place. Keep it in its original box or case when not in use. Avoid exposing the camera to moisture or extreme temperatures, which can cause malfunction or damage of its parts.
Upgrade Your Intraoral Camera
To keep up with the latest dental technology, consider upgrading your intraoral camera regularly. Upgrading will bring new features and benefits that will enhance your practice and improve patient care. Some of the latest features include higher resolutions, wireless connectivity, and improved compatibility with other dental technology equipment.
Intraoral cameras are a significant investment that can bring great benefits to your practice. To get the most out of your investment, ensure you know how to use it, clean and sanitize it, use the right angles and lighting, store it correctly, and upgrade it regularly. Following these tips will enable you to maximize your intraoral camera's potential and provide your patients with exceptional dental care.