Tips On Purchasing An Intraoral Camera
Everything You Need To Know Before Purchasing An Intraoral Camera
Anyone in the market for intraoral cameras should consider following the tips below to ensure they are getting a quality product. First, it is important to research the different types of intraoral cameras on the market and determine which features are most important. Next, take the time to read online reviews from other dental practices and see who has purchased intraoral cameras. This will give you a good sense of which products are most popular and which ones tend to have the most problems. Finally, be sure to factor in the cost of the camera when making your decision. While intraoral cameras are a valuable investment, they can also be quite expensive. By taking the time to compare products and prices, you can be sure you are getting the best possible value for your money.
Make Sure You Research An Intraoral Camera 
As much as we would like to do business with you, we don't recommend purchasing the first dental camera you find. Start by doing thorough research. Not only intraoral cameras in general but also the specific brands you are considering. For example, dental cameras can be wireless or wired. Do you know the pros and cons of each? Do you or your team have a preference? Decide which type of camera would best fit your needs before making a purchase. We also recommend reading online reviews and talking to other dentists like our friends at High Desert, the best dentist in Grand Junction, who have used intraoral cameras in their practice. By taking the time to do your homework, you'll be sure to find the best dental camera for your needs and budget. 
Find A Dental Supplier and Talk To Them
At Digital Doc, we understand that no two dental practices are the same. That's why we offer a range of dental cameras to meet the unique needs of our clients. By taking the time to discuss your specific needs with one of our representatives, we can help you choose the right camera for your office. We also offer custom solutions to ensure that your camera is perfectly tailored to your practice. With our help, you can increase case acceptance and build better relationships with your patients. Contact us today to learn more about how we can help you reach your goals.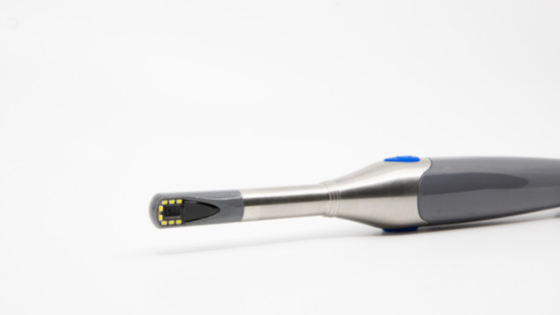 Contact Us Today!
The IRIS X80 intraoral camera is a cutting-edge piece of dental technology that can greatly benefit your practice. With its plug-and-play design, it is easy to install and use. And if you should have any difficulties, our support teams are always available to help. With the IRIS X80, you'll be able to take high-quality images of your patients' mouths quickly and easily. This will allow you to provide them with better care by diagnosing problems earlier and developing more effective treatment plans. If you're interested in learning more about how the IRIS X80 can help your dental practice, contact Digital Doc today. We'll be happy to answer any of your questions and show you how our products can benefit your business. Thanks for considering us!