Tips to Grow Your Cosmetic Dentistry Practice
Tips to Grow Your Cosmetic Dentistry Practice 2021
At Digital Doc, we are so much more than an intraoral camera company. We don't create quality dental technology and then disappear after the transaction is complete. With every relationship we have been able to build, whether it be with our distribution partners or our direct relationships with our dentists, we aim to deliver more value than our clients expect. In this article, we share a few tips to grow your cosmetic dentistry practice without spending a fortune on dental marketing. 
Best Practices from Leading Dentists
#1. Graphic Design for Dentists 
Have you heard of Canva? If not, we recommend you or your office manager, marketing support person take a good look at it. Canva can help you to create fast, professional-looking graphics for all of your marketing materials. Specifically today we want to focus in on the marketing you are doing on your flat-screen TV's through the office. Download the CANVA app and design sharp images to display on your 55" monitor in your office.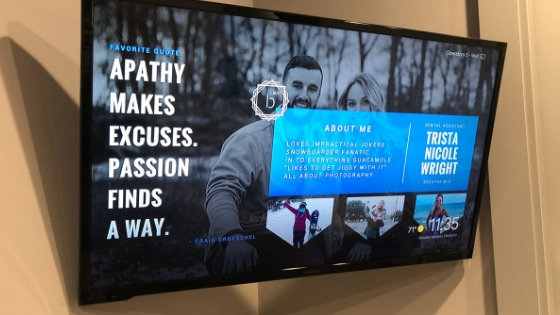 #2 Visual Impact of TV Screens in your Dental Practice 
Our most successful Cosmetic Dentists are hanging 55" monitors on the wall in each treatment room. Why so big? What size monitor do most patients watch at home? 55" 65". . . perhaps the new 85"? The consumer walking in the door also watches at least a 55" at home. If you have been to a Mcdonald's lately, you may have noticed how many 55" monitors are on the wall when ordering? Your new patients will increase just by you connecting with their consumer behavior. They will be surprised, impressed and every image you show on the screen will connect with them on a higher level than a 15" or 25" you have on the counter or chair.
#3 Internal Marketing to Your Most Loyal Patients 
Now that you have had time to play around with some of the designs in Canva and mount a few new TVs in your treatment rooms, we can move on to the fun stuff. Add bio's from your team members to connect with patients on a higher level. The more they know you, the more they trust you. Don't try to sell anything here, just be authentic and have some fun. 
Above is an example of an office using photos on a 55-60" monitor to show patients the potential results they can get from teeth whitening. This graphic is easy to create with the CANVA app. Have your team sign up for the free account today. Be sure to share your dental marketing graphics with us!