Top Dentistry Trends 2021
The Top Dentistry Trends We Saw in 2021
2021 came at an interesting time, right after our the world faced (and is still facing) the crazy impact of COVID-19. While the pandemic changed a ton about everyday life, it also drastically impacted the field of dentistry.
When the coronavirus pandemic hit, dental clinics throughout the world were forced to close. Thus, this left many dentists without a business and a way to make a living. However, with this new way of life, 2021 created fresh opportunities.
With a perpetual cycle of new and developing technologies, technology has been one of the most notable contributors in the advancement of modern-day dentistry. It has helped dental practitioners to reduce pain, risk, and post-procedure concerns. They can do this with more precision and reduced patient discomfort. In addition, adults and children alike have benefitted from technological advancements in reducing anxiety and terror.
1. Computer-Aided Design (AI)
Today, dentists use technologies to gather insights in clinical decision-making. These methods will continue to evolve in order to incorporate AI algorithms that allow physicians to locate the optimal treatment modalities for their patients.
The collection of health data, particularly genetic data, can offer insight on each individual's tailored treatment system. Having access to such information allows professionals to immediately identify the best treatment options and chances of success.
Algorithms based on artificial intelligence can also help doctors treat dental diseases more effectively.  This provides more information on the spread of cancer and resistance to it, as well as aids in determining the possibilities of survival. Such techniques have the potential to become commonplace in the near future.
2. Intraoral Scanners
Photographs are an important element of a patient's dental history in dentistry. Intraoral scanners reduce the gag reflex that comes from biting into a tray loaded with gel.
An intraoral gadget scans the patient's mouth and creates a digital imprint in a rapid and painless manner. It can help with Invisalign or other restorative dental requirements. It displays patients how their teeth will appear after getting Invisalign, braces, or any other restorative dental surgery. This dental technology will ideally become the gold standard, resulting in better patient experiences and dental outcomes.
3. Intraoral Cameras
More and more practices are implementing highly advanced dental technology to transform their practices. These are the greatest dental cameras for providing dentists with a 360-degree picture of a patient's mouth cavity. Digital Doc uses high-quality, high-resolution cameras.
This intraoral camera does not need to be installed; it only has to be plugged in. The autofocus dental camera features an integrated computer that monitors the mouth cavity and automatically changes the focus. The camera captures high-definition 1080p photos over a conventional USB 2.0 interface. This is the greatest intraoral camera because it radiates excellence, from the multi-element prism assembly and lens path to the Sony sensor. Dr. Eastham, dentist in Grand Junction, says that every dentist should have at least one dental camera in their clinic.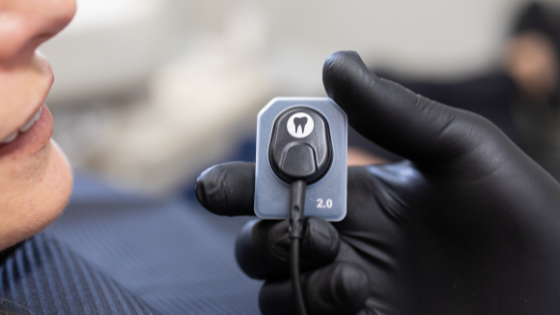 This is a sub-enamel lighting technology that allows dentists to identify minute dental abnormalities without discomfort by shining a high-intensity light on the affected tooth. This transilluminator enables dentists to detect and cure cavities in their early stages of development, so avoiding future pain and anguish. As a result, when diagnosing and treating patients, the LuM lighting gadget serves as your second pair of eyes.
4. 3D Printers for Dentures
Digital radiography and 3D imaging have become the norm of dental care in the twenty-first century. Using an intraoral scanner with digital data for 3D dental impressions for a dental crown (as opposed to polyvinyl siloxane and rubber base impressions) is increasingly routine.
Making crowns and veneers, as well as adjusting tooth alignment, can be costly. Dentists are increasingly using 3D printing to save the cost of dentures and crowns. Furthermore, 3D dentures take less time to create than impressions.
Traditionally, dental clinics sent dental impressions to laboratories to design and fabricate dentures for patients. Dentures are created in-house using 3D printers. This procedure is a huge benefit for small clinics that may not be able to afford third-party help with denture creation. Another advantage is that patients might receive their dentures on the same day because of the speed with which dentures grow using 3D printing.