Upgrade Your Dental Practice in 2022 With Advanced Dental Technology
Technology is vital when it comes to the success of dental practices across the world. So, why not begin the new year with the most advanced modern dental technology available? At Digital Doc, all of our products are designed and manufactured in the United States. Thus, all goods are meant to be the finest in their respective categories. When you pick Digital Doc, you are not only getting cutting-edge modern dental technology, but also the assistance of our Digital Doc team. Today on the blog, we will discuss how you can upgrade your dental practice in 2022 with modern dental technology.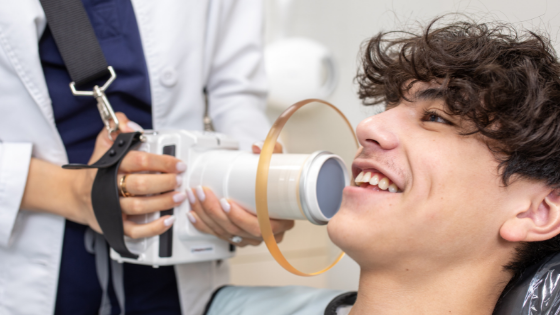 The IRIS X80 is the intraoral camera you've been looking for in your practice! The X80's liquid lens focusing keeps everything crisp and clear, allowing you to show patients rather than explain them what's going on. Our IRIS X80 is affordable and durable. Our team doesn't want you to have to break the bank to get the premium products your practice and patients deserve. Additionally, we understand how frustrating it is when you invest in products that quickly break. That's why our IRIS x80, the best intraoral camera, is designed to last long, ensuring you get the most of your investment. 
This is a sub-enamel lighting technology that allows dentists to identify dental abnormalities without discomfort by shining a high-intensity light on the affected tooth. Our transilluminator enables dentists to detect and cure cavities in their early stages of development, so avoiding future pain and anguish. Dr. Hobfoll, pediatric dentist in Salt Lake City, shares thats  the Lūm serves as your second pair of eyes.
Below, one of our territory managers, Julie, shares the advantages of the IRIS x80 and Lūm Transillumination.
Handheld dental x-rays with low radiation are a convenient and rapid approach to deliver exact and immediate pictures of a patient's jaw, mouth, and teeth. The XTG Handheld x-ray enhances efficiency by eliminating the need for the patient to be carried down to radiology for an x-ray.
This innovative high frequency portable dental x-ray was created to provide high-quality x-rays for both digital and film sensors. The gadget provides the following advantages:
Crisp, clear images.
It is portable.
It has low radiation.
The XTG Is simple and safe for all technicians to use. 
It requires no installation. 
It comes with a rechargeable battery. 
Below, Julie discusses more about our XTG.  
Blū
Digital Dental Sensor Blū is the most recent Digital Doc product on the market. Unlike our rivals, our digital intraoral sensor is intended to provide crisp digital pictures. It is compatible with over 25 software suites, available in two sizes, and is patient-friendly. Blū also comes with an extended warranty and Digital Doc support. Furthermore, using this dental sensor into your business is straightforward!
Contact Digital Doc Today For Advanced Dental Technology
At Digital Doc, we create high-quality equipment that not only make your job as a dentist simpler, but also make your patients feel more at ease. Our devices have excellent image quality and are simple to use. Contact Digital Doc now to set up a free virtual demonstration!