Upgrade Your Intraoral Camera
Taking Your Dental Office To A Whole New Level With An Intraoral Camera
If you're like most dental offices, you rely on an Intraoral camera to get clear, detailed images of your patients' teeth. And if you haven't updated your camera in a while, you may be missing out on some of the latest advances in dental technology. That's why so many dental offices are upgrading their intraoral cameras to Digital Doc's IRIS X80 intraoral camera. The IRIS X80 is one of the most advanced intraoral cameras on the market, and it offers a number of features that can benefit both you and your patients. For starters, the IRIS X80 features a high-resolution sensor that produces crystal-clear images. The sensor is located at the tip of the camera, you can get close-up shots without having to worry about getting in the way of the dentist's chair. In addition, the IRIS X80 features a built-in LED light that provides evenly distributed lighting, so you can get clear pictures even in low-light conditions. And because the light is adjustable, you can customize it to get the perfect amount of light for every shot.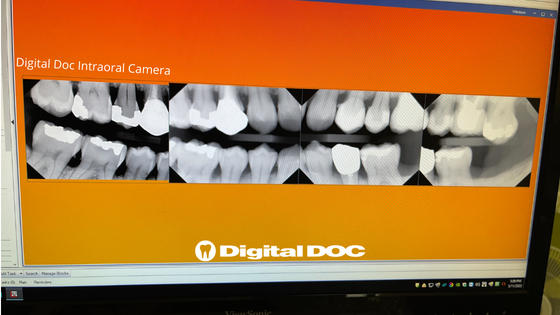 Upgrading To A Durable Intraoral Camera 
When it comes to dental equipment, you need products that you can rely on. That's why the IRIS X80 intraoral camera is such a great choice for dentist offices. The sturdy construction is resistant to impact and harsh chemicals, meaning that your office will have digital intraoral cameras that they can rely on for years to come. Our friends at Park Hills Family Dentistry, a dentist Lexington KY, agree that the IRIS X80 intraoral camera is a top-of-the-line product. They've been using the IRIS X80 in their office for years and haven't had a single issue with it. If you're looking for an intraoral camera that you can count on, the IRIS X80 is a perfect choice.
See More Do More With The Intraoral Camera 
Having to manually focus an intraoral camera can be time-consuming and often results in low-quality images. This is because it can be difficult to get the lens in focus, especially in a busy dental office. Additionally, if the lens is not adjusted properly, you may end up misdiagnosing the patient. However, when you upgrade your intraoral camera to the IRIS X80, you get a piece of equipment with an autofocus function that takes the work of focusing the lens away from the user. This results in clearer, more accurate images that can help you make a correct diagnosis. In addition, the autofocus function ensures that you don't have to waste time trying to get the perfect image, which can save you time in the long run.
Contact Digital Doc Today 
As you can see, there are numerous reasons why it would be in your practice's best interest to upgrade your intraoral camera to the IRIS X80. The IRIS X80 is the latest intraoral camera from Digital Doc and it offers a number of advantages over older models. With its high-resolution sensor and advanced lens, the IRIS X80 provides clear, detailed images that can be used for a variety of purposes, including dental diagnosis, treatment planning, and patient education. 
In addition, the IRIS X80 is equipped with built-in LED lighting that provides superior illumination of the oral cavity. This feature is especially useful for capturing images of hard-to-see areas, such as back teeth and under the gums. Schedule a virtual demo today to see how the IRIS X80 can benefit your practice. Be sure to ask about our attachment that goes with the Intraoral camera called the LUM Sub-Enamel Illumination on Digital Doc's advanced dental technology.