Facts About Teledentistry
Facts to Know About Teledentistry
Teledentistry refers to the use of communication technologies (interactive video, audio, and data, for example), electronic imaging, and information, combined with technologies that allow users to forward or store data related to the provision of dental care. Consultations, education of patients, provision of treatment, and the transfer of dental health information can all be facilitated through teledentistry. 
This trend has been gaining momentum with the recent outbreak of the novel coronavirus pandemic that has made it necessary to minimize contact with people who aren't members of your household. Convenience, cost-effectiveness, and adapting to the technological changes in all fields have all helped to drive teledentistry forward. Here are some proven facts about teledentistry.
More Affordable Than in-Person Dental Visits
The use of teledentistry has resulted in greater efficiencies. For example, travel times have reduced, and dental offices can share their staff with other offices. Consequently, the cost of providing care has gone down, and these cost savings are transferred to the patients in the form of lower bills.
Meets Patients' Needs Regarding Modern Communication Methods
Patients are already comfortable with online banking, filing tax returns, buying physical and digital goods online, and even using internet-based navigation tools (GPS). Furthermore, research indicates that 3 in 10 patients first use their smartphones and computers to check online for diagnostic and treatment information, so it is only natural that such people would expect their dental care providers to offer teledentistry services.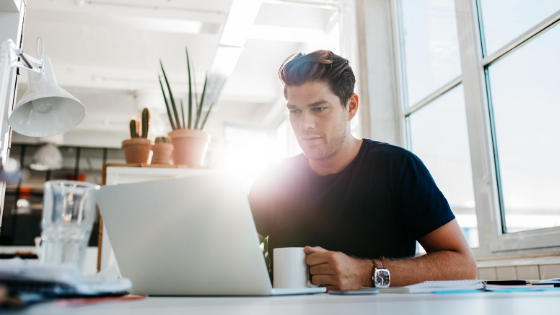 Better Access to Dental Care
Approximately 2 in 10 Americans reside in a rural area, and access to a number of health services, such as dental care, is limited. Teledentistry can provide access to dental professionals. Understaffed dental offices can also benefit from clinicians elsewhere since there is no geographical limitation to the patients who can be served.
Reduce Time Spent Away by Employees
Research shows that while dental appointments rob employees of several hours from their workplaces, less than 20% of that time is spent at the dentist's office. The rest of the time goes to preparing for the visit, as well as the commute to and from the dental office. Teledentistry saves a lot of time by eliminating the hours spent commuting to and from dental offices, as well as the time spent while waiting for their appointment.
Reserving In-office Appointments For Severe Cases
Teledentistry also has the added benefit of reducing congestion at dental offices so that only those patients who are in urgent need of in-person treatment get to see the dentist physically. The reduced congestion allows the dentist to use all the diagnostic tools, such as the best dental cameras, LuM transillumination device, and handheld x-ray device to diagnose and make the most appropriate treatment recommendations.
Improving Patients' Dental Hygiene
Over the years, the number of people visiting dental offices has been declining steadily, and this trend is unlikely to reverse any time soon. Innovations like teledentistry can provide a link between patients and dentists without patients having to visit dental offices. In this way, patients get a chance to interact with dental health professionals on matters of at-home dental care (brushing, flossing, and diet, for example). Dr. Ben Kacos, a Shreveport, LA dentist, says that dental hygiene has been shown to improve as a result of these virtual interactions.
Same Quality of Care as In-office Visits
Studies have shown that there is no difference between the quality of care and treatment outcomes between patients who visited dental offices physically and those who received virtual services. Telemedicine is, therefore, as good as in-person care.
Upward Trajectory of Growth
The number of patients who received telehealth services has grown from 250,000 in 2013 to nearly 3.5 million patients in 2018. These statistics show that the number of people opting for these virtual services will keep growing, and the COVID-19 outbreak may have just supercharged the rate.
The field of dentistry has often been described as being slow to adopt new technologies, but the growth of teledentistry services shows that the sector is changing fast. It is now common to find dental offices spotting the best autofocus dental cameras, transilluminators, and other cutting-edge dental products. Teledentistry is here to stay, so find ways to make your dental office align with the needs of today's dental patients and the direction of the industry.