Are Dental Sensors Necessary
See Why Dental Practices Are Upgrading To Digital Doc Dental Sensors
As any dentist knows it is important to have dental sensors in all the treatment rooms. With over 30 supported software it makes it easier to plug and play. Digital Doc wants you to know that these Blu Intraoral Cameras are lighter and thinner than the old bulky ones. They provide sharper images with less radiation exposure, and they can be easily stored and retrieved for review. In addition, sensors are more sensitive than film, making them ideal for detecting small cavities or abnormalities.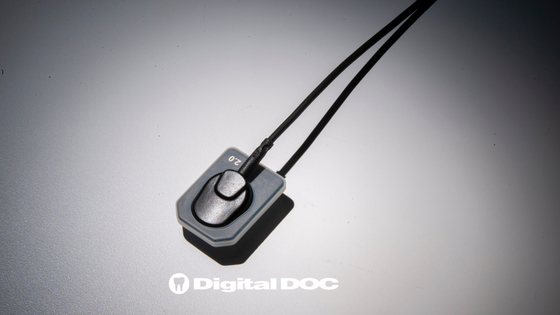 Dental Sensors Improves Office Productivity 
As any dentist knows, a standard dental exam can be quite time-consuming, particularly the x-ray section. Luckily, dental sensors can help to reduce the amount of time needed for this portion of the exam. They have minimal setup and modifications, which means that they can be used more quickly and efficiently. This reduction in setup time ultimately improves office productivity and helps to focus on the patient. In addition, dental sensors are also more comfortable for patients, which helps to create a more positive experience overall. Thus, it is clear that dental sensors offer a number of benefits for both dentists and patients alike.
Dental Sensors Are Providing Better Quality Imagery
Dr. Green, Parker CO dentist, explains that dental technology helps doctors and patients communicate more effectively. This allows dentists to show their patients the problem rather than telling them about it. It's difficult to agree to costly procedures when the problem isn't seen in low-quality images. The high-definition imagery of Digital Doc's Intraoral Dental Sensor Blū will help you make an informed decision about your treatment options. With this technology, you can see what the dentist sees, and you can be confident that you are making the best decision for your oral health.
Comfortable For The Patient And The Team With Dental Sensors 
Traditional x-ray methods can be uncomfortable for patients. The large size of the sensors can cause gagging, and the hard edges can be uncomfortable on the teeth and gums. Digital Doc's Blū Intraoral Sensor is the perfect solution. The sensor is available in two sizes: 1.0 and 2.0. Each sensor is about 4.8 mm thick, with the dimensions of 31.3 mm X 42.9 mm. The small size of the sensor makes it easy to place in the mouth, and the rounded edges are gentle on the teeth and gums. Additionally, the flexible material helps to reduce gagging. As a result, the Blū Intraoral Sensor is the best solution for patients who need x-rays but are uncomfortable with traditional methods.
Contact Digital Doc To Get Your Dental Sensors and All Dental Technology 
Here at Digital Doc, we're proud to offer a wide range of high-quality dental products. From intraoral cameras and XTG handheld x-ray devices to accessories and more, we have everything you need to equip your practice for success. If you're interested in learning more about our products, we'd be happy to schedule a virtual demonstration. During the demonstration, one of our experienced team members will walk you through all of our products and answer any questions you may have. We're confident that you'll be impressed with what we have to offer! To learn more about Digital Doc, be sure to follow us on Instagram, Facebook, and YouTube.