Dental Practice Management Tips
Dental Practice Management Tips 2022
Managing a dental office generally entails juggling staff and patient happiness. If you own or manage a dental office, this is a problem that you will undoubtedly be familiar with. How can you maintain a high level of the patient experience while also managing your employees and scaling and developing your dental practice?
Fortunately, technological advancements allow for a more simplified and automated procedure. This allows your employees to focus on what is most important—your patients.
Today on the blog, our team at Digital Doc, creators of the best intraoral camera, discuss how dentistry is evolving in 2022. 
Patient-Centric Values and a Strong Company Culture
First, strong company culture with patient-centric values is everything. Your whole staff should be on board and share the same ideals when it comes to workplace ethics and patient interaction. Our advanced dental technology experts explain that this creates a sense of belonging in a firm. Thus, this is critical for reducing employee turnover.
The COVID-19 epidemic had a significant impact on labor management. Most significantly, it revealed a need to delegate greater authority to your employees. Employers are realizing that they aren't paying for seat warmers, but for a job well done.
Daily Operations That Have Been Automated and Digitized
Our first recommendation for keeping your employees happy is to stay up to date on the newest workforce management tools. There are several technologies available to help your employees focus on patient care by automating monotonous administrative activities.
The objective behind workforce management automation and digitalization is to limit the chance of human mistakes and create a more agile and efficient dental office where your team can focus on providing excellent patient care rather than paperwork.
Next, rather than filling outpatient registration forms in person, you may implement digital forms that your patients can fill out and submit on your website before coming in for their appointment. This will cut down on reception wait time and keep the waiting room from becoming congested.
You may also automate appointment reminders and follow-up emails or text messages. These reminders will assist you in avoiding no-shows, but sending them out is a time-consuming chore best left to technology.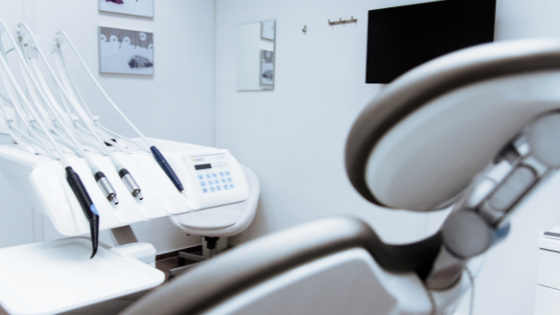 Invest in the Dental Technology
Investing in the right dental technology not only improves your employee's jobs but also your patient's experience. At Digital Doc, we offer: 
Ongoing Staff & Patient Education
Don't underestimate the value of lifelong learning. Investing in your employees through seminars and training will enhance employee satisfaction and decrease job turnover. As a result, your recruitment and onboarding expenditures will be reduced, saving you money in the long term.
Emergency dentist Easton PA, College Hill Dental, explains that quality personnel will desire to grow not only vertically within your dental office, but also in terms of their talents and future prospects. Give them the opportunity to do so.
However, it is not only staff education that is important. It is also critical for your dental business to educate people in a language that is approachable and easy to grasp. Patient education is one of the most effective strategies to remove fear from the "going to the dentist" experience. Creating useful material is the best approach to provide value to your patients.
Conclusion
Given these considerations, we believe it is necessary to discuss patient and staff safety as an issue that is not new but should be emphasized today more than ever.
The health and safety of your patients and personnel should always be your top focus, from following COVID-19 guidelines to sterilization and completing patient histories.
Hopefully, you can now discover that sweet spot and design your dental business in such a manner that you get the best of both worlds—happy employees and delighted consumers.